Training Quality Report revamped
Cleaner on the outside, faster on the inside
October started off strong. By revamping the Training Quality Reports our customers in the refereeing department will have something to look out for. Not only did we enhance the look and design of the TQR, we also improved the software in terms of performance. This means that your data and calculations of the various parameters will happen much faster than it did before.
To give the coach a quicker overall view of his/her team, we overhauled the overview (*1) of the assessments. These evaluations get a general score based on the individual color codes of each report in the assessment. Right next to the general score we've provided a quick score overview of all the individual parameters of the assessment.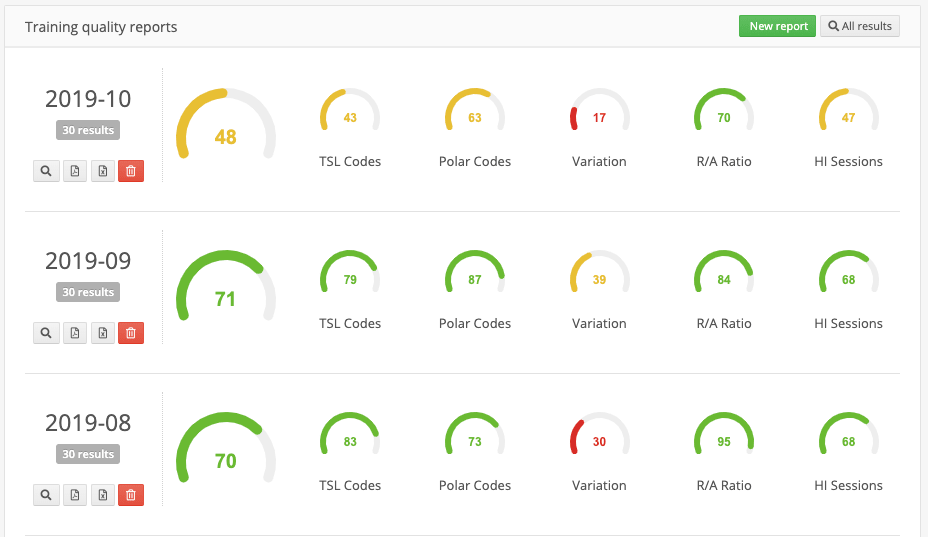 By clicking on the individual assessment, the coach will be redirected to a list of the monthly training quality reports (*2). These assessments start off with, again, a general score of every month. We enhanced the look, made the design cleaner and responsive, so it'll look great on your smartphone or mobile devices.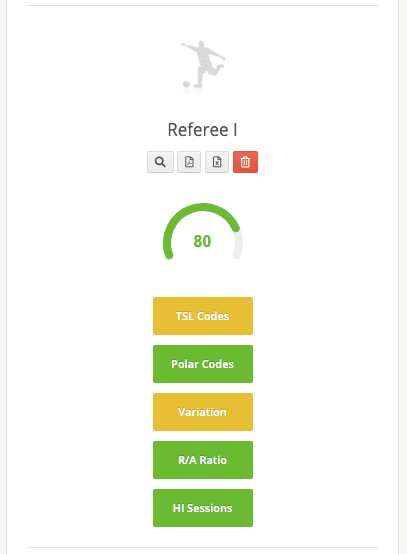 Our referees can drill down even further by clicking one of the monthly training quality-reports. By doing so they'll be redirected to that month's specific training quality report, submerged in a fresh and simple design.
It's important be informed about how your team evolves every month for each of the parameters. That's why we provided these statistics (*4) right beneath the monthly training quality report.
Want to see the previous or the next monthly report? Simply change the overview by clicking previous or next.

By adding an internal communication app (*5) beneath the athlete or player's results, they can get in touch with their coach right away. Reports can be discussed, questions about evaluations can be answered and feedback can be given at any time of day. Exchanging messages within your report has never been easier!