Topsportslab teams up with Cumul.io
Topsportslab is constantly innovating to try and bring teams to the next level.
Hereby we are happy to announce the start of a dynamic and energetic collaboration with Cumul.io.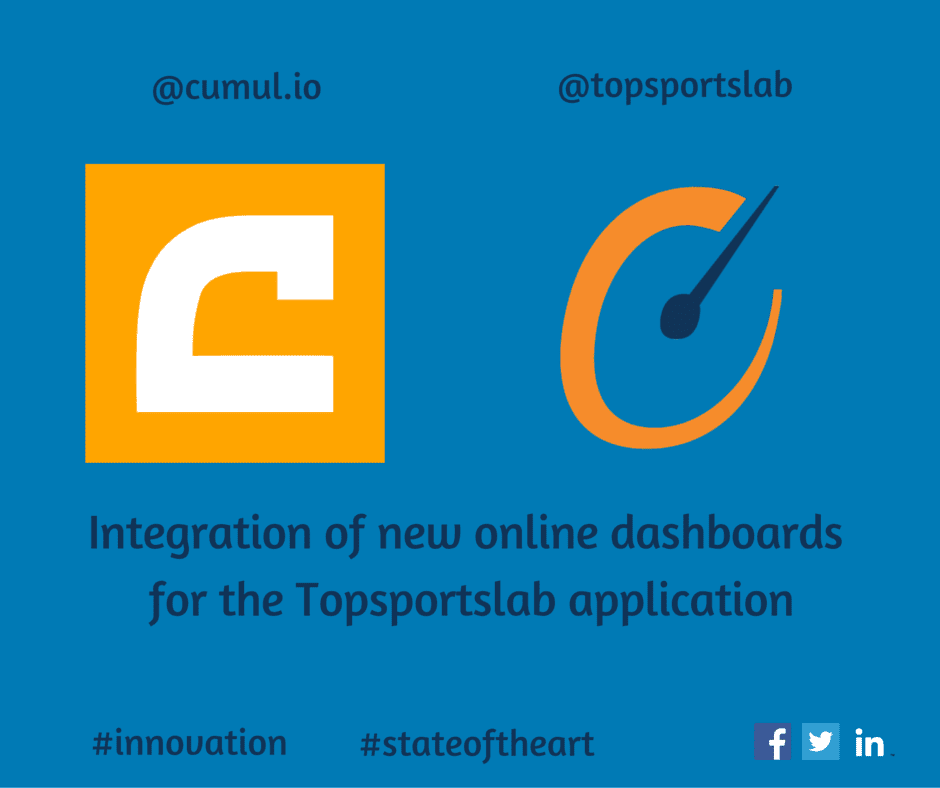 @Topsportslab we want to give our clients the best service available in terms of user experience of our applications.
We have a mission to improve the availability, efficiency and productivity of players and athletes.
By doing this our application needs to be state-of-the-art and fluid.
The partnership with Cumul.io will allow our users to:
Connect any dataset (cloud services, databases or local files)
Use unique, rich visualizations to turn heart rate data, GPS data, recovery points, workload, physical benchmarks, workload measures, etc. into scientifically based and transparent information.
Use real-time responsive dashboards allowing our clients to monitor crucial workload metrics for decision making in real-time.
Share data, dashboards and insights with colleagues. Collaborate with them on turning your data into valuable information.
Always have your insights with them. From now on the Topsportslab dashboards can be viewed on smartphone, tablet, laptop and big screen.
More information:
https://www.topsportslab.com/
https://cumul.io/