Guiding you through the new TopSportsLab application features
TopSportsLab's (TSL) main goal is to implement scientific research and theoretical knowledge in practice. Therefore, TSL has developed an online player tracking system that supports teams and federations to follow their players and to run their internal processes in a simple and time-efficient fashion.
In addition to athlete related optimization, TopSportsLab leverages knowledge and enhances cross-discipline communication between different members of staff. To that end, TopSportsLab has developed an all-encompassing athlete management system for all technical, physical, medical, administrative staff members.
Time to highlight some of the new features of the TopSportsLab web-based application: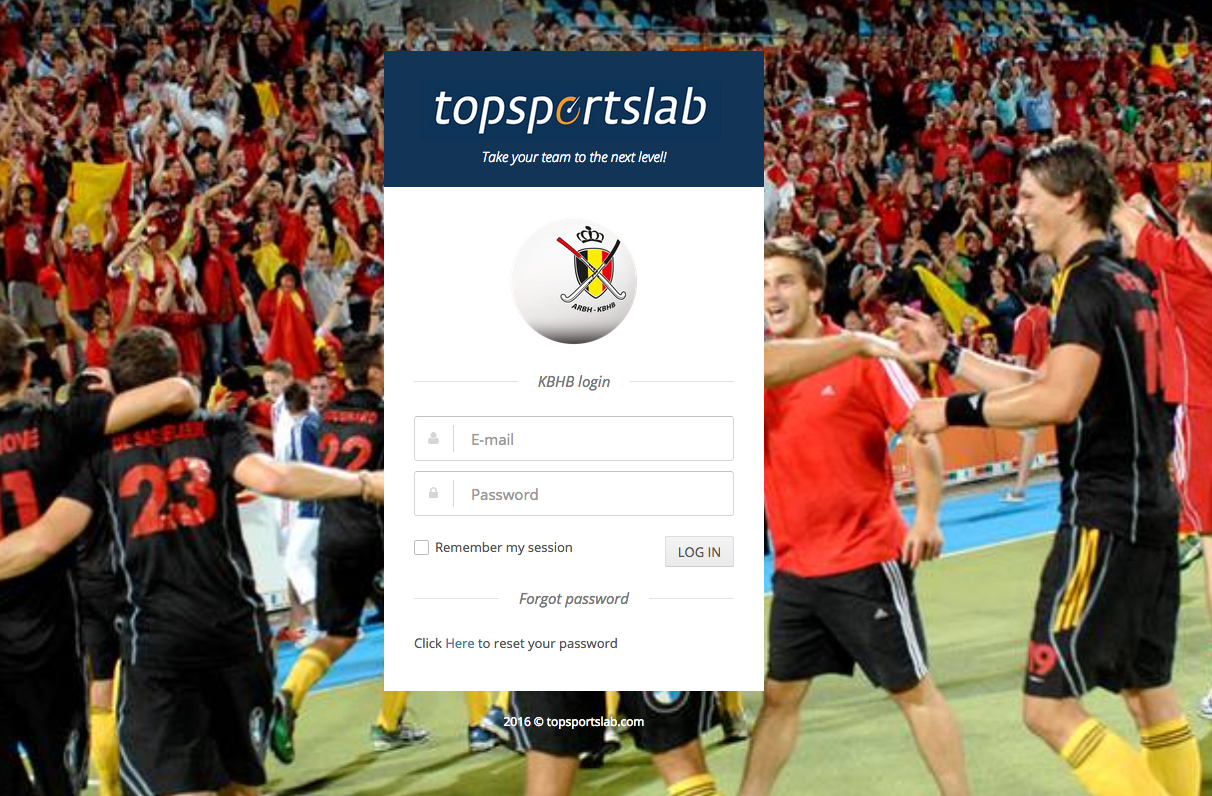 Within an elite sport culture it is of paramount importance to centralise the storage of individual player's profiles for fast and reliable access to information.
At Topsportslab, we foster a streamlined communication between all members of the club. Over and above the already existing features such as mail centre, information library, school results, personal contacts / profiles, team & club management, etc. we have developed both a state-of-the-art group and individual calendar, with specific feeds for every module. Even syncing with your personal agenda is built in. Moreover, a responsive mobile app is available for IOS as well as android…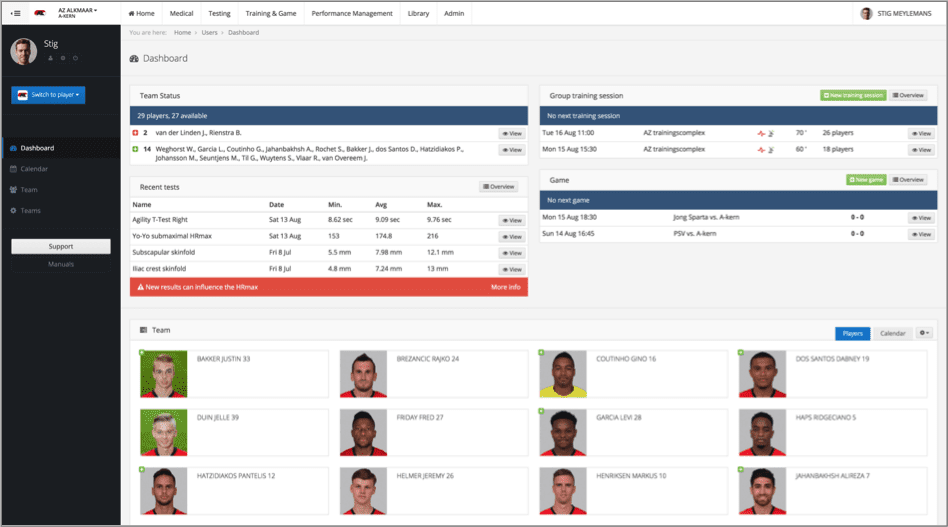 Continuous monitoring of elite athletes is at the core of our philosophy. Today, a lot of data collecting tools are being used, the vast majority of which focuses on one isolated aspect though…one laptop for heart rate monitoring, another devices for GPS and questionnaires for the athletes' well-being…We are specialized in the automation, structuring and cross-fertilising of the information gained from various hardware providers and sources. We created algorithms based on the most prominent performance indicators. Not to show how smart we are ;-)…, but to transfer the data in understandable information and to share it with and report to the coaches in an automatic and smooth way…
An automatic early alarm system indicating "when" and "where" an athlete might get injured can be used by the coaches on the field. The physical performance is optimized by continually balancing the actual "training load" of the athlete with his individual "load tolerance".
We also developed some brand new science-based tools related to performance management:
We re-invented continuous monitoring by integrating different types of data i.e. HR, GPS, injuries, test results as well as well-being questionnaires. This feature supports you in understanding your athletes' internal response on the imposed training or game load. It also allows you to combine medical information with workload data and even test results (used as assessments/milestones).
The Topsportslab performance algorithms provide you with more inside information of the actual fitness status of the team and every single athlete. The more data you collect, the more accurate the system hands over intelligent and transparent outcomes. Hence, the application assists you in making the best possible decisions related to the training of your athletes.
This way, we can achieve optimal performance while minimizing the injury risk when a player has multiple team commitments such as playing for both his club and the national team.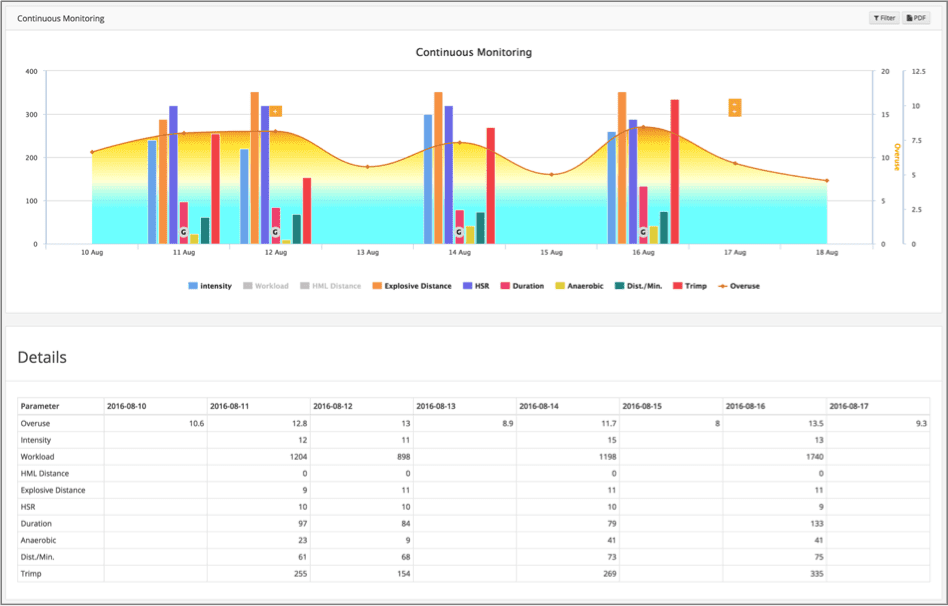 Data from this module can be passed on to the relevant external staff. The staff then can transfer their workload recommendations to the player.
In combination with the unbiased (objective) continuous monitoring feature, we created an innovative science-based tool to accurately analyse (subjective) questionnaires. Topsportslab created a standard deviation using the z-score, which is able to indicate the negative evolutions for any question and any scaling.
The combination of both objective and subjective data gives you the most comprehensive insight into the players' internal response. Numerous scientific publications/ papers confirm high correlations between these subjective internal responses (such as RPE) and the external load parameters (such as player load or high speed running).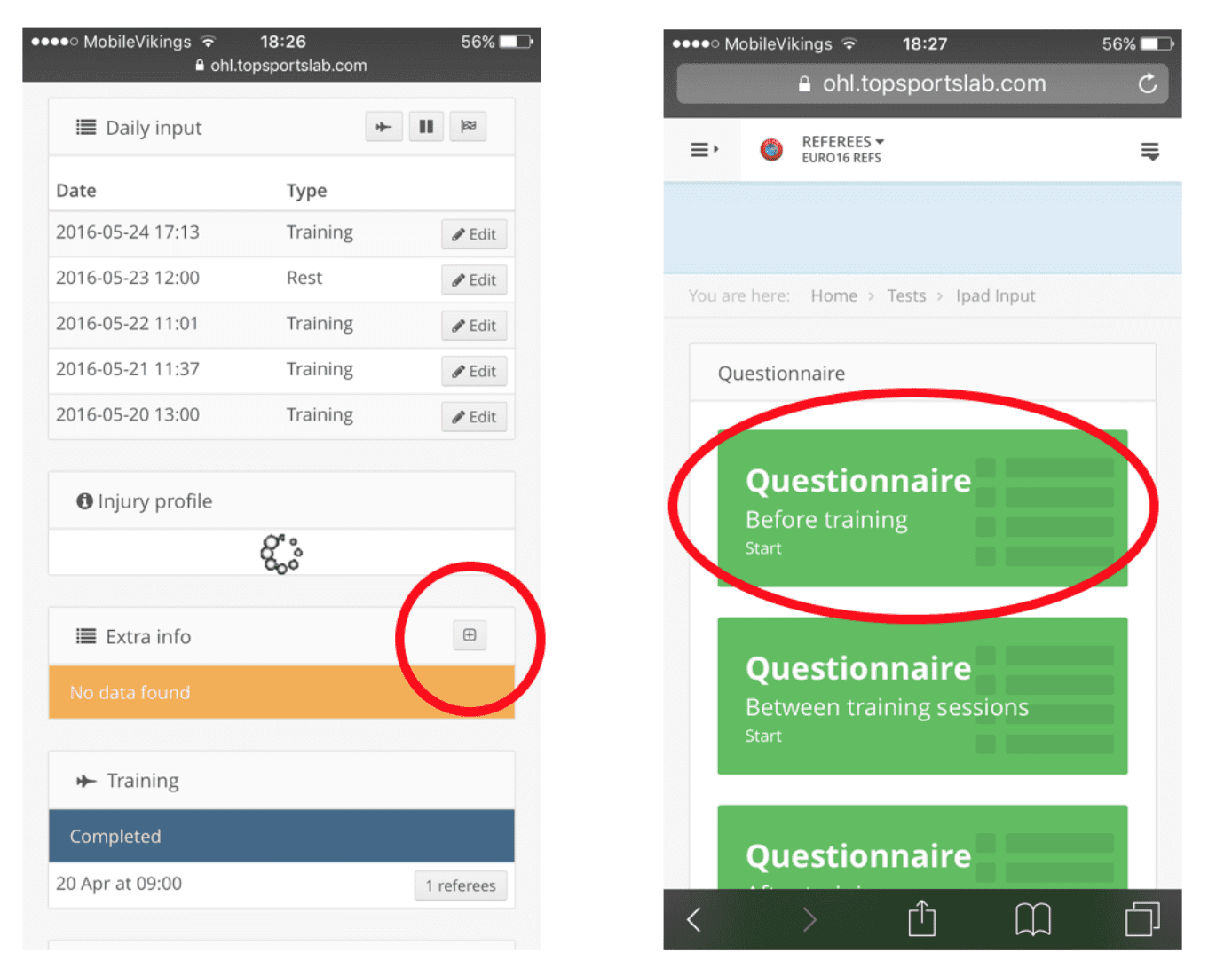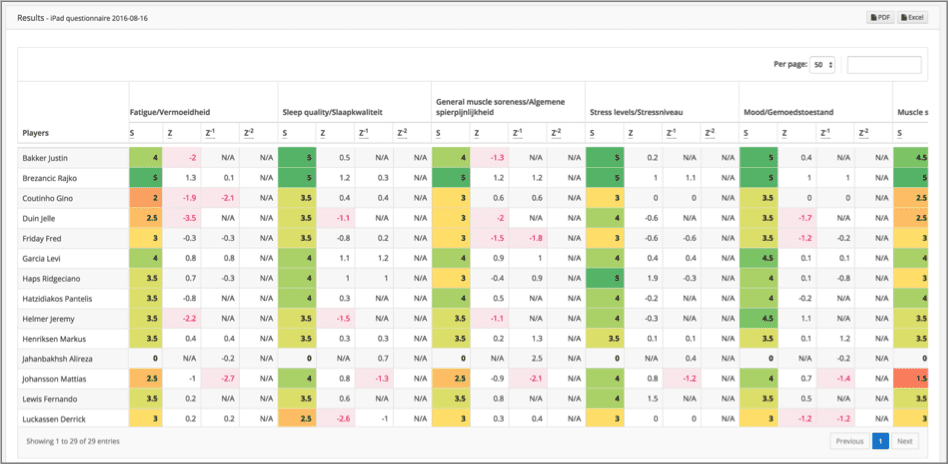 Monitoring and controling the physical workload and intensity of various forms of training sessions means athletes can be pushed to the limits of their abilities while minimizing injury risk.
Receive feedback on the quality of training and/or performance using the innovative and science based A:C ratio (see link previous article). This is the most appropriate way to avoid injuries. Along these lines you can cross-check this simple feature with the injury risk profiles of the questionnaires.
Combining the "when" – A:C ratio with the "where" – injury prevention profile, allows you to apply the latest insights related to injury prevention in elite sports.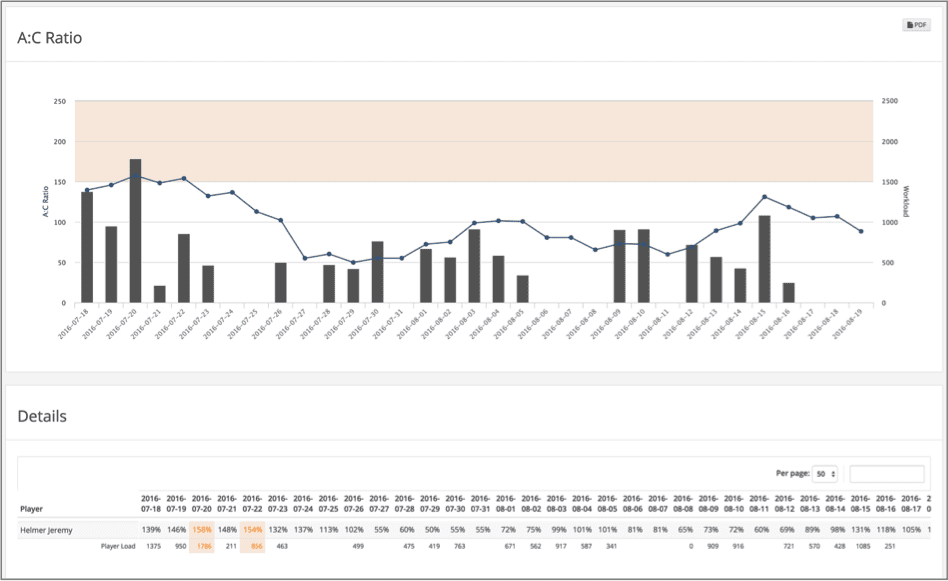 Next to those highlights; our web application is a complete player follow-up system for teams, federations as well as youth academies, user-friendly in different contextual environments…Contact us for more information, as you want…(info@topsportslab.com).