TopSportsLab 2.0
Extensive Benchmarking the new Testing Module
The new version of the TopSportsLab platform carries a more elaborate and sophisticated testing module than before. In terms of providing more insights to our athletes and coaches, extra effort went into developing this specific module.
Though it operates in the same way it did before, the new testing module is a lot more extensive. Although there's happening so much behind the scenes, users won't be interrupted in their workflow. Just fill in the data, we take care of the rest!
We'll recalculate certain derived test results, categorize your results based on the athlete's and team's attributes and calculate heaps of benchmarking data, without asking you for any input.
When viewing test results, you'll be greeted by a clean design. Not only does it look clear, the overview is also practical and packed with extensive filtering capabilities. By using the overview coaches will get a quick insight into the team's state, in terms of test results so they'll know how the team has evolved on a particular test. By clicking a particular test you'll be redirected to see more data!

We cleaned up the design and clutter on our assessment pages and got straight to the point. By doing this, users can view their data more efficiently. How are the results looking? How are they compared to historic data? Want to filter players or benchmarks?
No problem, everything's present.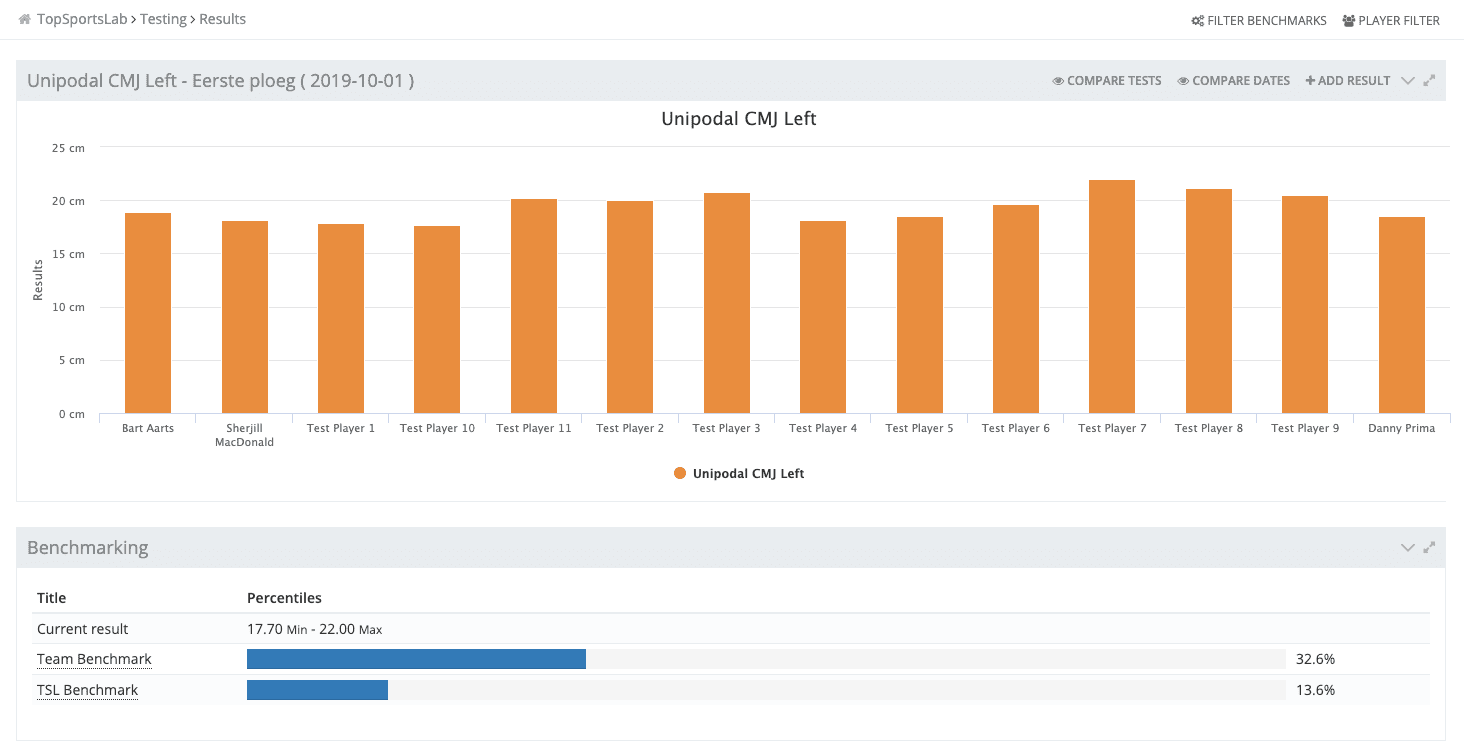 The assessment pages will compare your team's result against two standard benchmarks:
The all-time results of your team
The results of the entire TopSportsLab population that match your team's attributes.
These attributes take sport, level of the team, average ages, gender, position of players etc. into account. We are currently at 33K + possible benchmarks! Sounds like about enough data to compare your team with?
Click the benchmark generator and start. You can add as many benchmarks as you like!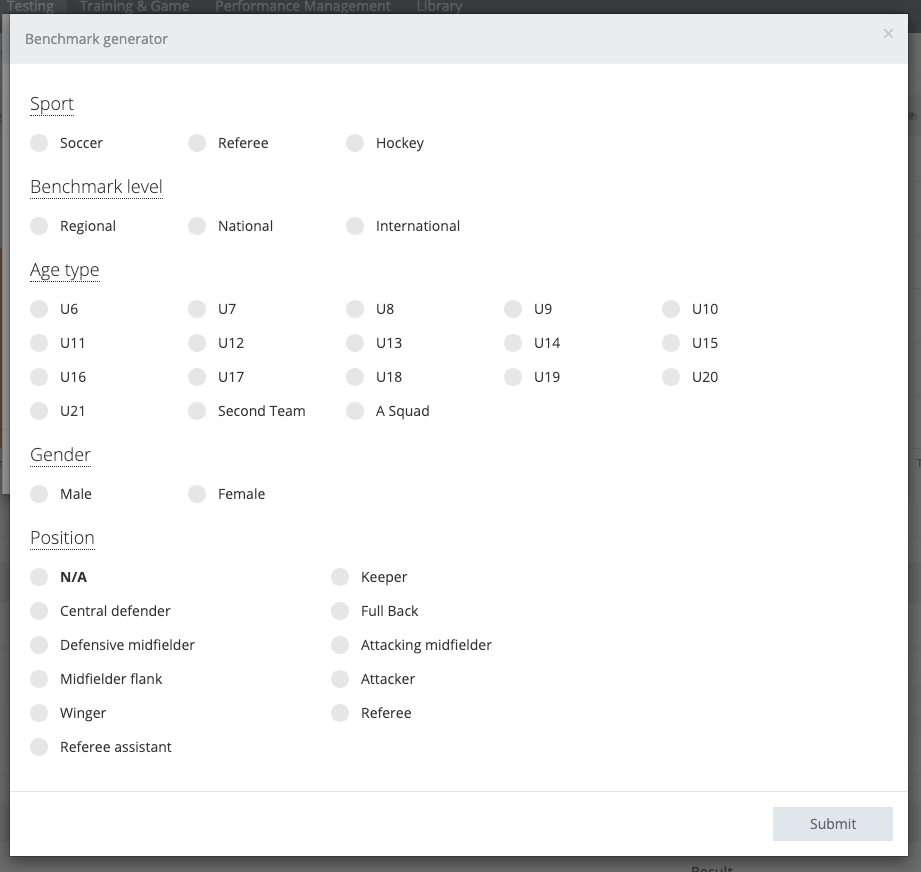 New benchmarks will be implied on your graph and shown in a table beneath the chart. This makes comparing your team's percentile to the benchmark you just that much easier.